What Is Trail Fire?
Hassle-free cooking in the great outdoors with this 4-in-1 full size propane tank powered portable outdoor cooker.

Works equally well as a BBQ, Wok, Pizza Oven or a Fire Pit. Add a Pizza Stone and bake anything you can imagine with the lid on. BBQ on the stainless steel grate or cook in our Carbon Steel Wok and leave it seasoned for next time.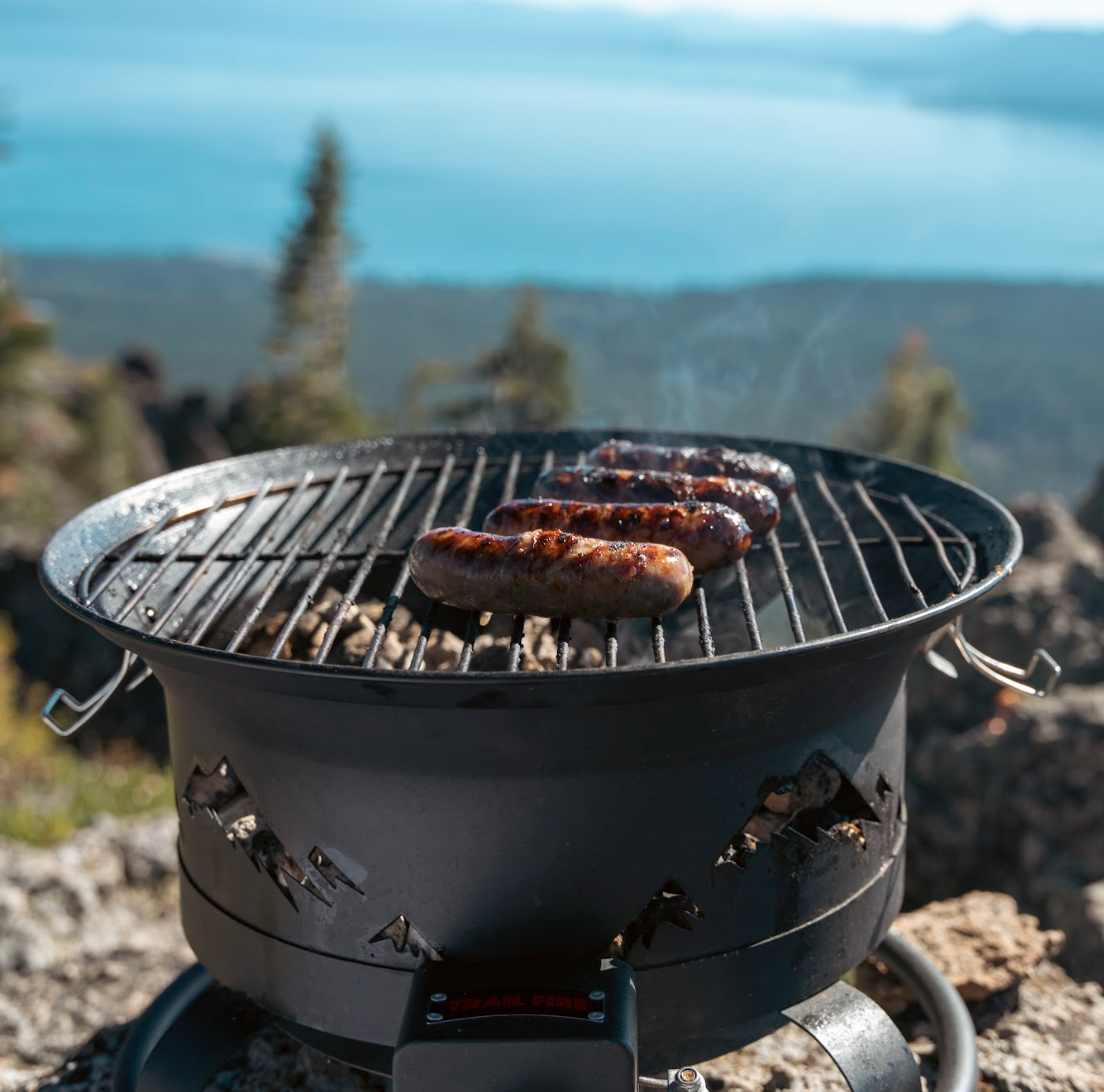 BBQ mode
Our Stainless Steel Grill Grate allows for full size grilling on a portable BBQ. Fits up to 8 full size burger patties.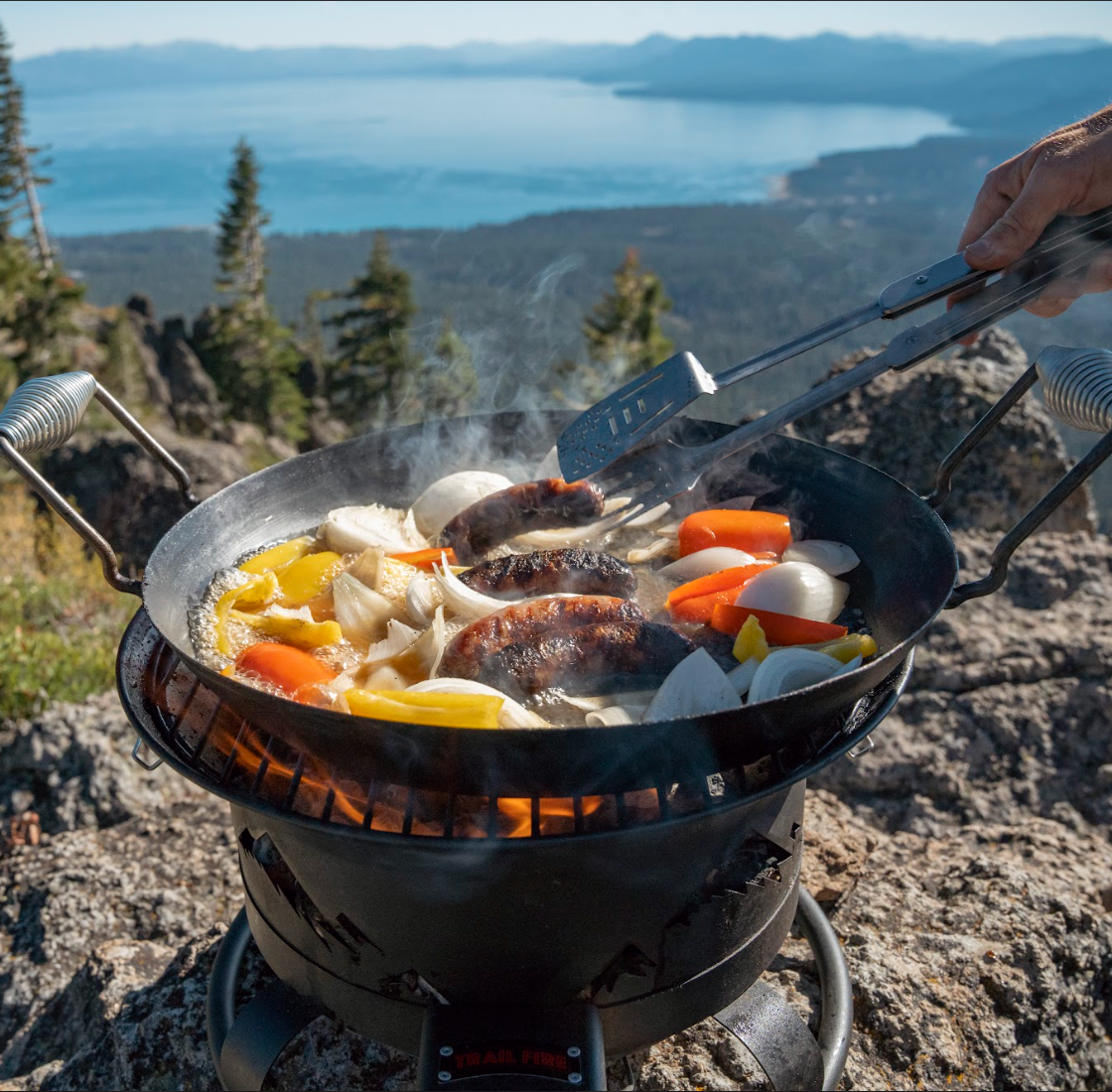 Wok mode
Our Carbon Steel Lid / Frying Pan / WOK heats up and cools down faster than cast iron and cooks just as well at less than half the weight. Easy to maintain and allows you to cook, steam, grill, simmer, bake. Name it and Trail Fire can cook it.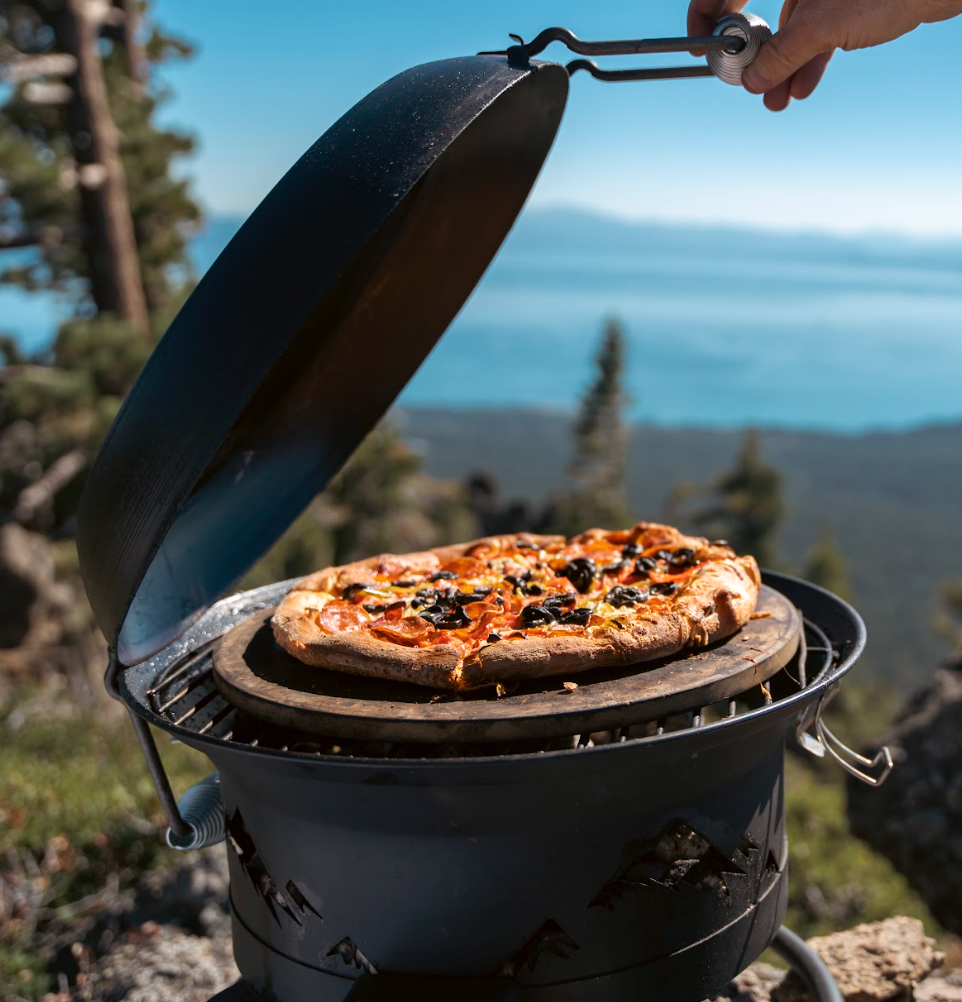 Pizza Oven mode
Turn the Wok upside down and convection cook pizza, cookies, apple pie or anything that fits under lid.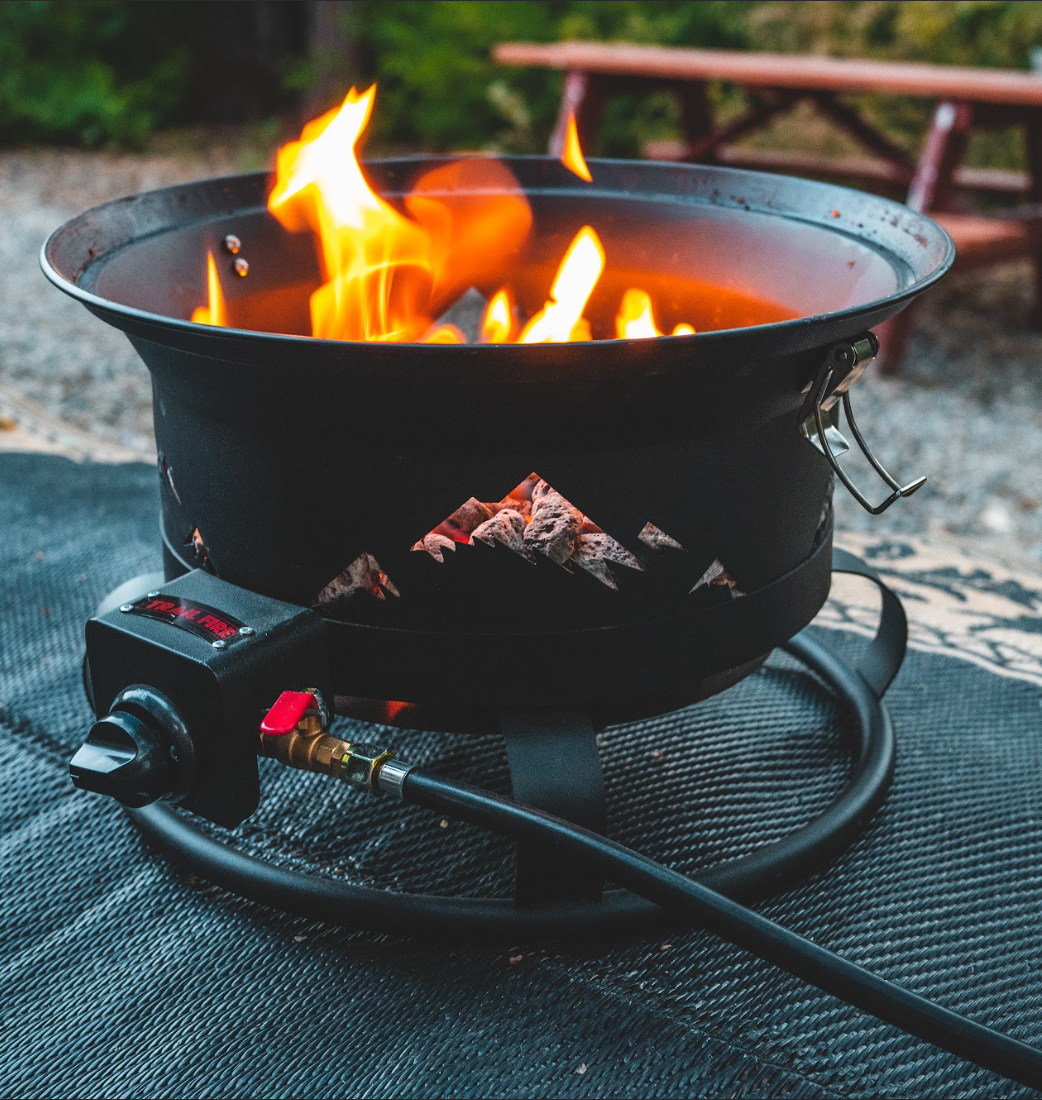 Fire Pit mode
Our convenient self ignition makes Trail Fire the perfect Fire Pit for keeping camp warm. Wood fire bans are the new normal Trail Fire is approved for use where wood campfires are prohibited. 
More Features:
Self Cleaning

We thought of everything when designing the perfect portable grill. The pumice lava rocks absorb the drippings and burn it off. The Stainless steel catch place beneath catches anything that drips allowing you to grill safely on any surface. The Carbon Steel Wok is the same use and care as Cast Iron, just wipe it down leave it seasoned for next time. 
Propane Powered

Use any full size 1 - 5 Gallon Propane Tank no more wasteful green bottles. 
USFS Safe

Forest Fires and Wildland Fires have decimated our western states. Many Parks, campgrounds and beaches have banned Wood Fires. The Trail Fire Grill is approved for use as a Propane Fire Pit / Campfire. Never camp without a fire again and feel safe knowing you aren't going to spark a forest fire.
Portable Size

Trail Fire is easily portable at 20 lbs. and compact, only 14" tall while offering a 16" diameter grilling surface enough space to cook for an entire camp. Conveniently fits into your RV, Overlander or Sprinter van lifestyle. 

50,000 BTU provides ample heat when used as a fire pit. 

*Trail Fire Grill is Patent Pending