4-1n-1 Portable Outdoor Cooker
The ultimate cooking solution for all your outdoor adventures. Check out our USFS safe BBQ, Wok, Pizza Oven, and Outdoor Fire Pit all in one. Add a Pizza Stone and bake anything you can imagine with the lid on. The possibilities are endless (and delicious) with a Trail Fire Grill.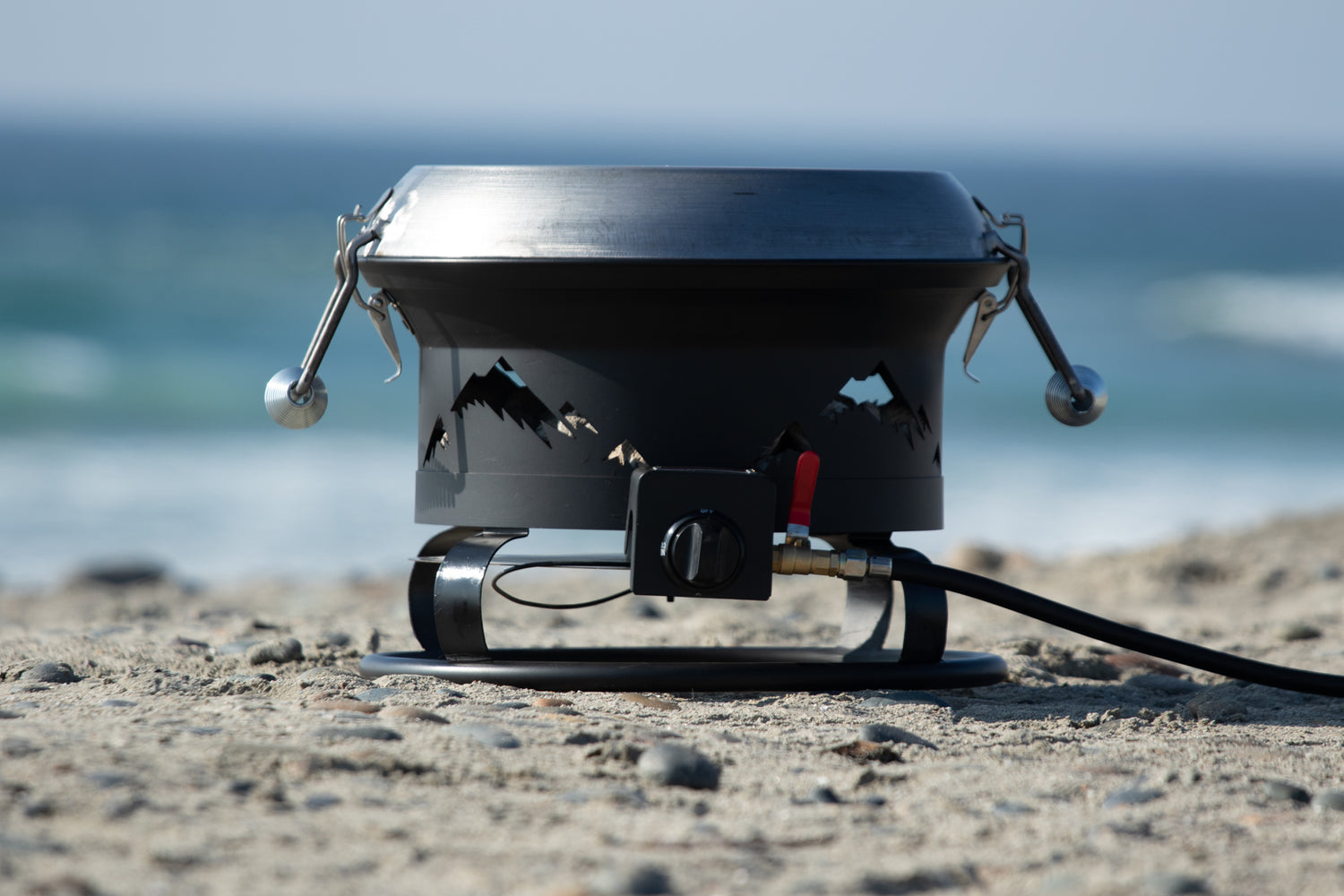 Order Yours Now
Hassle-free cooking in the great outdoors - USFS safe propane tank powered. Ideal for the beach, tailgating, picnicking, hunting, camping, fishing, boating, van life or your RV.

view full details
BUY NOW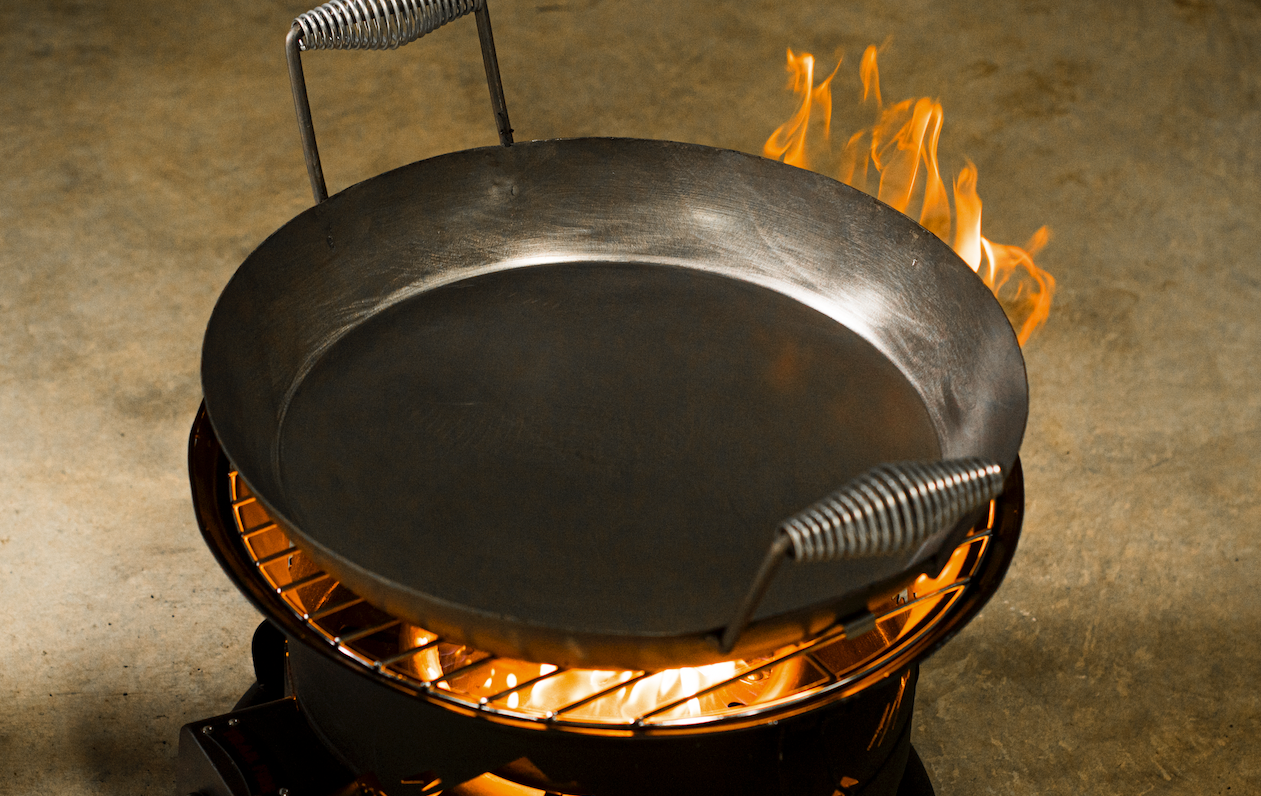 Carbon Steel Wok
Trail Fire's lid doubles as a Wok for pan frying. Carbon Steel cooks like cast iron at half the weight. Easy clean up - just wipe it down and leave it seasoned for next time. When turned upside down, Trail Fire convection cooks anything that fits under the lid.
LEARN MORE
Small space winner

"I shell camp out of my Tacoma space is limited, necessities only. Riding Mountain Bikes takes priority, eating second. My Trail Fire and propane tank are always last in first out at camp." - Jimmy A.

Vanlife must have

"Perfect addition to my Sprinter. Cooking outside saves my van from smelling like bacon." - Bobbie O.

King of the portable cookers

"My van does not have a kitchen, don't need one now. This little cooker is KING!" - Nik N.

USFS camping approved

"Wood burning camp fires were canceled in California. Trail Fire solved that dilemma and I can cook on it. Sold!" – Sarah G.

Home grilling made easy

"I have a Chef's kitchen at home and I prefer to use my Trail Fire Grill on the patio when cooking bacon or fried Chicken in the skillet, house stays smoke free and clean up is easy with the Carbon Steel Pan." - Dave W.